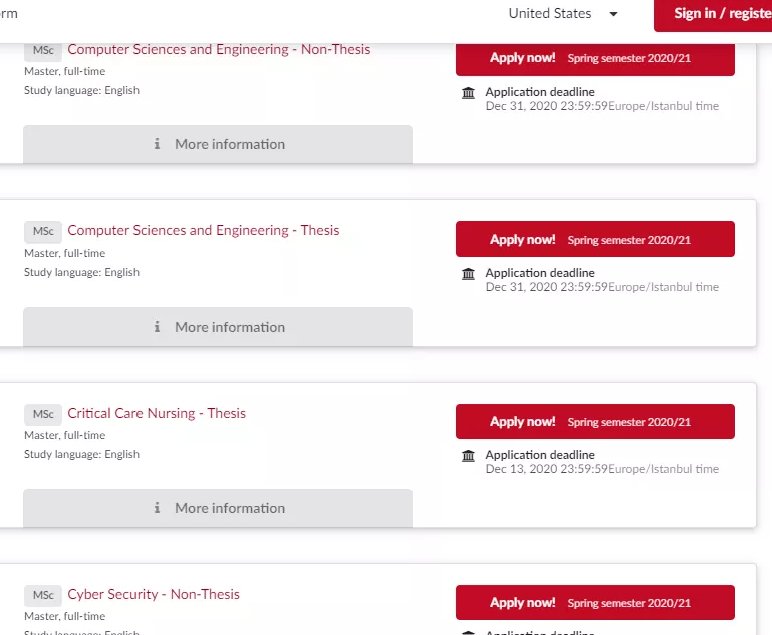 Fully funded scholarship in Turkey 2020 at Koç University for international students
Fully funded scholarship in Turkey 2020 at Koç University for international students
Koç University is proud to offer extensive scholarship packages for high-caliber international and national undergraduate and postgraduate students who meet our selective admission criteria.
Why Koç University?
Founded in 1993 in Istanbul, Koç University is a private, non-profit research university located in Istanbul, Turkey and supported by the resources of the world-famous Wehbe Koç Foundation.
Since its inception, Koç University has emerged as a center of global excellence in science and education and is uniquely positioned to explore the interactions between medicine, engineering, science, social sciences and management sciences to pursue basic and applied research and attract the best students and faculty.
The university has steadily climbed in the various university rankings, both internationally and nationally, and is always striving to achieve even greater heights.
Recently, Koç University was ranked first in Turkey by the Times Higher Education World University Rankings 2021 and the QS World University Rankings 2021.
Kinds of scholarships:
Undergraduate international scholarships.
Graduate International Scholarships (Master).
Graduate International Scholarships (Ph.D.)
Details of the scholarship:
Country: Turkey.
Donor: Koç University.
Countries available to apply: All countries are available to apply.
Educational level: Bachelor's, Master's and Ph.D.
Financing: Full tuition fees for free.
A monthly salary that ranges from 2000 to 4000 Turkish lira.
Free college accommodation.
Medical insurance.
Free laptop for you.
Flight ticket.
Majors:
BSC:
College of Administrative Sciences and Economics.
Faculty of Engineering.
College of Science.
College of Social Sciences and Humanities.
School of Law.
Graduate School of Science and Engineering.
MSc and PhD. Biomedical Sciences and Engineering.
MSc and PhD. Chemical and Biological Engineering.
MSc and PhD. Computational Science and Engineering.
MSc and PhD. Computer Science and Engineering.
MSc and PhD. Electrical and electronics engineering.
Graduate School of Social Sciences and Humanities:
MA and PhD in Archeology and Art History.
MA in Comparative Studies in History and Society.
MA and PhD in Design, Technology and Society.
Graduate School of Business Master of Business:
Administration Master of Technical Business. Administration Executive MBA Master.
Finance Master of Management Master of Management from Koç University.
Note:
This scholarship has no age limit.
An English language certificate is not required when applying.
Available for all academic levels.
The required paperwork.
The transcript for the last academic qualification.
CV.
Letter of intent.
Online recommendation letter:
The deadline for submission
Different from major to other, less need is over December 15, 2020.
How to apply?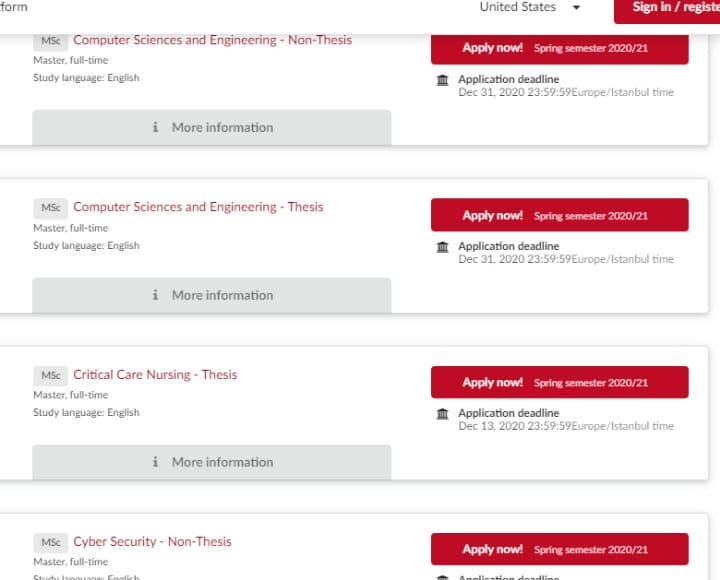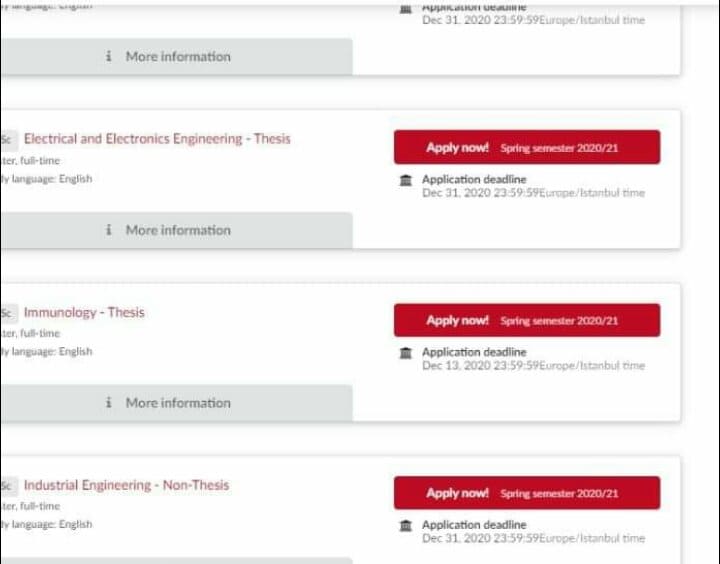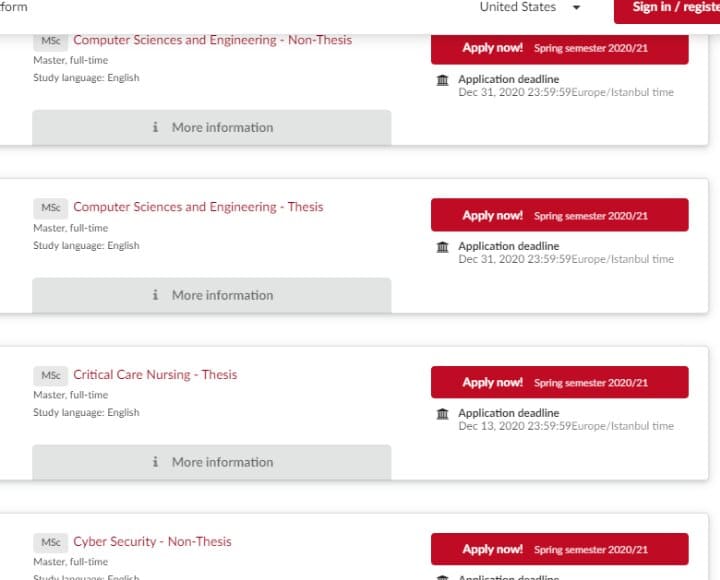 The link will guide you to the main page of application register your email, choose your field and apply.
Good Luck
Harry up