Women in Tech STEM Mentorship Program by Zain
Our Purpose
To foster the development of girls and women in Science, Technology, Engineering, and Math (STEM) by connecting them with experienced mentors and motivated mentees. By creating successful matches, the program will enable future generations of girls and women to enter the field with the promise of becoming change-makers in the industry.
Enroll now in Water Sanitation And Hygiene WASH Course From The Government Of India Ministry Of External Affairs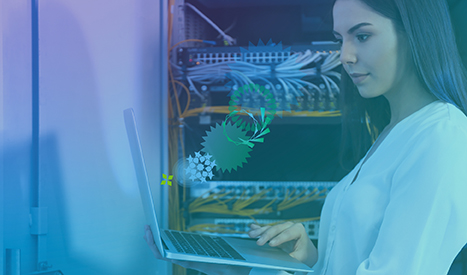 Program
Women in Tech is a mentorship program for women university students seeking guidance on navigating the transition from university to joining the workforce and exploring career options. The mentorship program is based on a human-centered design which is focused on creating a program for women by women.", "The design of the program was based on attaining as much feedback from the university students to deeply understand their challenges and needs and how we at Zain can play a proactive role in addressing them. ", " So far, we have conducted 12 focus groups with 3-4 participants in each group and received 860 survey responses across all markets.
Enroll in English For Tourism Professionals – US Embassy
Timeline and sessions
Application closing date: September 2
Introductory Session/ Meet and Greet: September 13 Session 1: Week of September 19 Session 2: Week of October 17 Session 3: Week of October 31 Focus Group Session- We want to hear from you! Session 4: Week of November 14 Session 5: Week of November 21 Session 6: Week of November 28 Focus Group Session – We want to hear from you Closing Ceremony
Enroll in Specialized Programme On Machine Learning At Centre For Development Of Advanced Computing Noida From The Government Of India Ministry Of External Affairs
Experience
STEM Background Level of experience manager and above Varied Leadership experience Possess the following skills: listening, advocacy, teaching, and sharing Have a passion to inspire and guide future tech-leaders
Enroll in TESOL Methodology Course – US Embassy
Benefits of Participation
what to expect?
Challenge, motivate and inspire women who have chosen to be part of the STEM industry Gain firsthand exposure with experts in the STEM industry Create a network of future tech leaders in the region Provide women tools on how to combat gender biases Explore career opportunities and gain guidance by sharing experiences
Free Online Courses From The University Of Maryland
Other English Courses Offered from US Embassy
About Zain
7 Countries across the Middle East & Africa
51.7 Million Total active customers
7100 Total employees
Zain is the pioneer of mobile telecommunications in the Middle East. We began life in 1983 in Kuwait as the region's first mobile operator, and since the initiation of our expansion strategy in 2003, we have expanded rapidly. Today, we are a leading mobile voice and data services operator with a commercial footprint in 7 Middle Eastern and Africa countries with a workforce of over 7,100 providing a comprehensive range of mobile voice and data services to over 51.7 million active individual and business customers as of June 30, 2022.
for more courses visit: ITEC Courses From The Government Of India Ministry Of External Affairs
Zain is a leading telecommunications operator across the Middle East and Africa providing mobile voice and data services to over 50.9 million customers as of 31 March 2022. Zain operates in Kuwait, Bahrain, Iraq, Jordan, Saudi Arabia, South Sudan, and Sudan. In Morocco, Zain has a 15.5% stake in 'INWI', through a joint venture. Zain is listed on the Kuwait Stock Exchange (stock ticker: ZAIN). We recommend the Investor Community to download the "Zain Group Investor Relations" Mobile App available on iTunes and Play Store.
Enroll in: Online Courses From Huawei With Free Certificates
You can also enroll in English For Science Technology And Mathematics (STEM) from the US Embassy